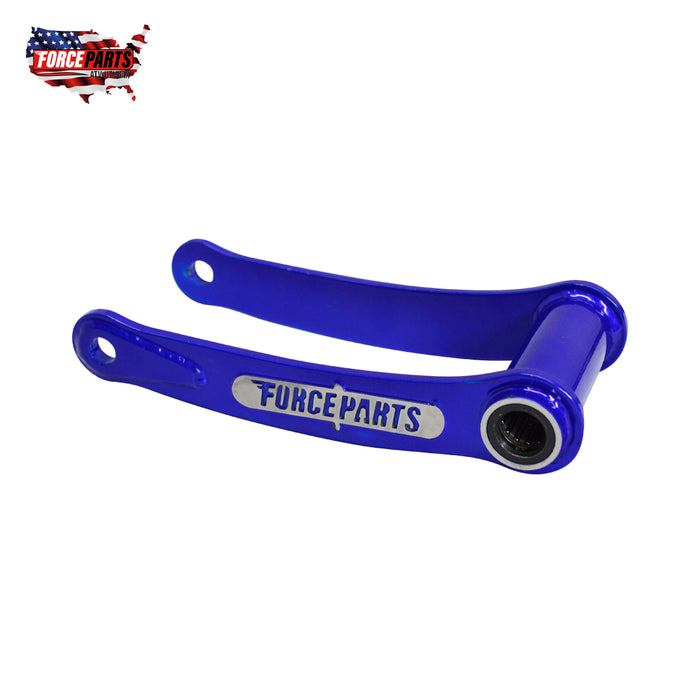 PULL ROD YAMAHA YFZ 450R - Blue
This system is composed by two main parts, which are made of steel using the TIG welding process and machined aluminum.
This system works in all YFZ450R models and can be used on different travels for racing applications.
- Lowers the center of gravity,
- Improves more traction,
- Reduces the load on the shock absorber,
- Accomplishes a more adjustment in the suspension,
- and it's configurable with
 shock standard and up to 20.2 "
Pull Rod 
Bearings and oil seals.