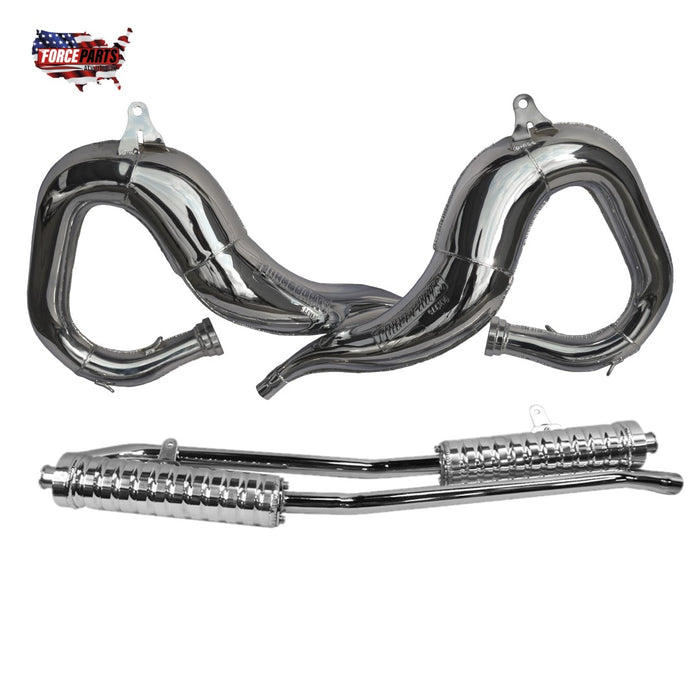 EXHAUST YAMAHA BANSHEE 350 CHROME FORCE PARTS RACING
ForceParts Racing Exhaust system for the  brand of Yamaha Banshee 350. 

Pipes & silencers chrome finish, ready to install, complete with silencer. Will fit any year Yamaha Banshee 1987-2006. 

the maximum performance of the exhausts can be appreciated in the range of intermediate and high rpm

Outstanding performance across the full RPM range.
Obtaining a better performance at its maximum power.
Maximum compatibility and performance with engines up to 421 cc.